The Best Creative Option for Kids Party Entertainment in Sydney
Posted: 22 March 2016
Let's face it; there is competition among parents to throw great parties for their kids as well as giving your kids a party they'll enjoy and keep talking about. However, you also have to work with a budget and choose the theme for it to be amazing. Add a little magic to the celebration by throwing the best fairy party in Sydney and choosing entertainers that have the experience and education to make planning a children's party easy and stress free.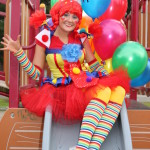 Kids Party Entertainment of Sydney You Can Trust
When your inviting entertainers to your child's party, you have to be able to trust that they'll provide exciting, fun and entertaining games for the kids. Teachers that have been trained at university designed Fairy Wishes and each entertainer must comply with specific training meant to keep children safe and deliver the full creative entertainment experience for every party.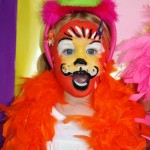 Every Fairy Party Choice in Sydney You Can Imagine
From face painting to unique characters and all kinds of games, Fairy Wishes Children's Entertainment allows parents and children to choose the experience that is right for everyone. Parents will feel good about the entertainment that arrives, the experienced characters that come to their kid's parties, and the elite level of professionalism that every entertainer brings to the party. The amount of unique party characters and entertainers available guarantees you'll be throwing the best fairy party which your child will always remember.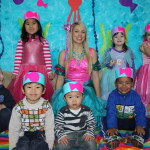 Celebrate With Variety
Face painting in Sydney isn't the only way to provide kids entertainment and parties for children are not only limited to a home venue. Corporate parties, family reunions, and all kinds of other celebrations benefit from the characters and professional quality of Fairy Wishes. Celebrate outstanding variety and never allow yourself to feel under pressure about planning a children's party again. Make all of your child's creative party dreams come true with one easy phone call.