Airbrush Tattoos and Glitter Tattoos Sydney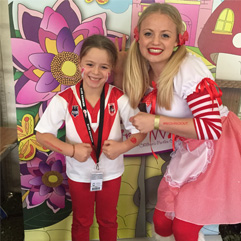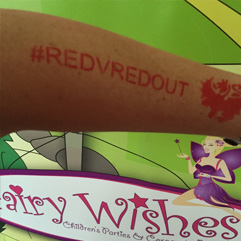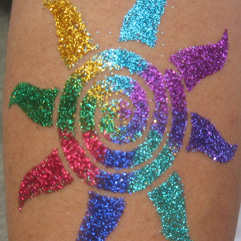 Fairy Wishes Childrens Parties and Corporate Events Provide Professional Airbrush Tattoos and Glitter Tattoos for all Sparkling Events and occasions in Sydney! Add that WOW Factor to your next Corporate Event or Childrens birthday party with our Professional, High Quality Airbrush Tattoos or Temporary Glitter Tattoos that are guaranteed to thrill audiences of all ages.
Set your next childrens party or corporate event apart from the rest with a wide range of popular Airbrush Tattoo or Glitter Tattoo Designs to choose from including Butterflies, Sculls, Pirates, Celtic Symbols, Christmas, Easter Mothers Day, Fathers Day, your Favorite Footy Team and More. We can even create customized company logos or designs required for special events and promotions.
Fairy Wishes Children's Parties and Corporate Events only hire fully trained air brush tattoo and glitter tattoo Artist that are friendly, enthusiastic, are great rounding up a Crowd and creating a Fun and Exciting Atmosphere.
You can also choose any outfit for our Air Brush and Glitter Temporary Tattoo Artists Sydney to wear such as a Funky Clown, Pirate Entertainer, Sparkling Mermaid, Footy Team Colours, Company Themed Character Costume or Even our Own Professional Fairy Wishes T-shirts and pants for a more corporate feel.
Looking for Amazing Professional Airbrush Tattoos and Glitter Tattoos Sydney? Then Contact the team at Fairy Wishes Childrens Parties and Corporate Events today