Fairy Wishes Childrens Parties and Corporate Events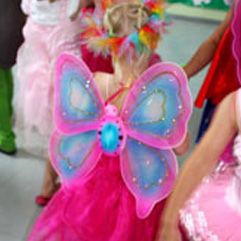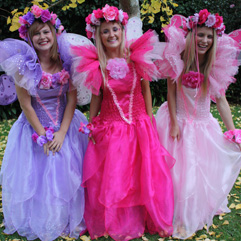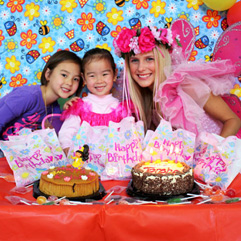 Fairy Wishes Terms and Conditions:
In order to avoid disappointment, we recommend letting us know as soon as possible should you wish to confirm a Sparkling Fairy Wishes entertainer visit at your party or event. Enquiries alone cannot be taken as confirmation and party dates cannot be held until your booking form and deposit has been received.
All deposit payments are non-refundable as we prioritise your booking over others.
The remaining balance is due no later than 7 days prior to your party or event, as our entertainers do not handle cash or money on the day of busy parties and events and is non-refundable.
Full fee will be charged if cancellation occurs 7 days prior to your party or event as everything will already be packed and ready to go for your party or event.
Rescheduling a booking will attract a fee of 20% of the original booking amount, which is payable at the time that you book the new date in (and is subject to availability). A minimum 7 days notice is required should you wish to reschedule otherwise full fee will be charged.
Additional travel fees may apply if you change your party or event location after your original booking or if there is no free parking available to our entertainers at your party location.
Wet Weather and Covid Safety:
We recommend that you consider a wet weather plan as full fee will still be charged as we have prioritised your booking over other events.
We recommend you have a covid safety plan which adheres to the current number of people allowed into your home or venue should Public Health orders apply, otherwise the same Terms and Conditions apply.
Fairy Wishes understand that booking a childs birthday party or event should be a stress-free and enjoyable experience for families and caregivers. We aim to offer the greatest possible level of service when hiring our highly trained and reliable team.
Should Covid lockdown occur on your party date, we are more than happy to provide a 12  month credit note, if a minimum 14 days notice prior to your party is given. Should lockdown occur the week leading up to your party, we are more than happy to offer a transfer of party date for the first available party time slot, once lockdown ends (as everything will already have been packed and delivered to our entertainers in time for your original party booking).
Fairy Wishes are unfortunately unable to provide refunds, credit notes or transfer your party date,  if parties and events are still permitted by the NSW Health.
Payment of your invoice means that you have read and accepted Fairy Wishes Terms and Conditions
If you have any questions regarding our Terms and Conditions please dont hesitate to ask as we would be more than happy to help.
Thank you and We just cant Wait to Be a party of your childs Birthday Party, Event or Celebration!
Contact our team of talented Fairy entertainers Sydney today if you have any questions as we would be delighted to assist! Make your next Fairy party sparkle and shine with Fairy Wishes Fabulous Fairy Party Entertainment