Face Painting Sydney and Childrens Face Painters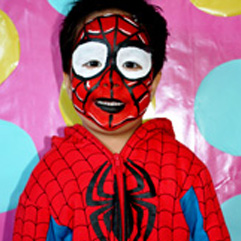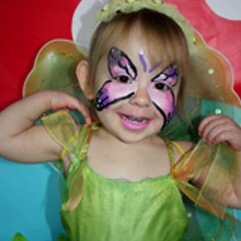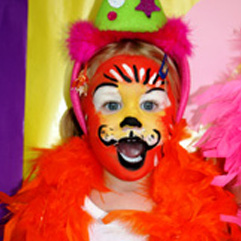 Fairy Wishes Children's Parties and Corporate Events provide beautiful, eye‐appealing face painting stations complete with tables, chairs, rainbow table coverings and decorative backdrops which perfect for any shopping centre, festival, school or corporate face painting children's event Sydney.
Fairy Wishes Children's Parties and Corporate Events have their own unique style of professional face paint that is nontoxic, is of the highest possible standard, washes off easily with warm soapy water and does not stain clothes. Glitter and rainbow gel pens are also used to enhance the overall effect of the face painting design and are very popular with children of all ages. Fairy Wishes guarantee a high level of health and safety when engaging in face painting practices including using disposable single use sponges, providing hand sanitizer and ensuring detailed cleaning of all face painting equipment at all times.
Our team of Professional childrens Face painters Sydney can create detailed full face painting designs such as Spiderman, Princesses, Superheroes, Tigers and more or can do quick cheek art creations that are simple and very effective. Our face painting team has years of experience and offers the highest quality face painting Sydney. We can also tailor-make our face painting designs to reflect your companies branding, Christmas, Easter, Mother's Day, Father's Day, Seasonal or sporting event.
Kids face painting can be conducted by any of our highly talented, friendly, kids face painters who can wear any beautiful face painting character costume of your choice including Face Painting fairies, funky clowns, Mermaids, Pirates, Christmas Fairies, Seasonal, your favourite NRL Club Colours and More!!
Fairy Wishes have provided many face painters for shopping centre events, family fun days, the NRL, Major Sporting Clubs and large festivals which make us the number one choice in face painting for children of all ages
Contact our team of talented childrens Face Painters Sydney today for magical face painting that is perfect for any children's event!!