Magical Fairy, Princess, Mermaid, Funky Clown and Super Hero party entertainers that fly to your child on their actual Birthday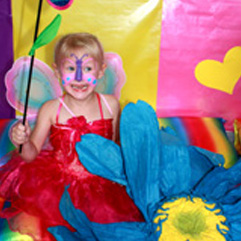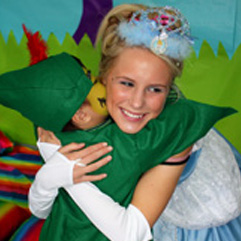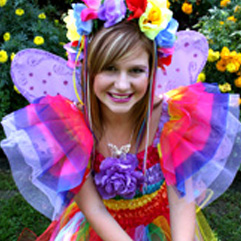 Fairy Wishes Children's Parties and Corporate Events can make a magical journey to your child on their actual birth date throughout the week as part of our beautifully designed ½ hour fairy gram program.
On this special day, a Wish Fairy, princess, mermaid, Funky Clown or Wish Character of your choice will fly to your child's home, preschool or desired venue and visit the birthday girl or boy to send them warm birthday wishes all the way from fairy land. Her basket will be filled with scented bubbles, glittery balloons, fabulous glitter face paint, stickers, Wish Fairy dust, enchanting stories and a special birthday gift to make your child's birthday the most magical ever.
Before she departs into the sunset, the Wish Fairy or Wish Character will present the birthday girl or boy with a beautiful commemorative certificate and will spread magical Fairy Wishes that will be blasted all the way back to fairy land. Wish Fairy grams are also a beautiful gift for Easter, Christmas, hospital visits and other important events for your child or special family friend.
Looking for the Ultimate Surprise Gift for that someone special? Then Contact the team at Fairy Wishes Childrens Parties and Corporate Events Today