Party Ideas for Your Child's Magical Fairy Party
Posted: 27 July 2016
Are you planning a birthday party in Sydney for your son or daughter who just loves fairies? Planning a party for your child can be super tough when you really want to make the Most Amazing, Magical day for your child or little one!
To help you with your Fairy theme party planning, we've put together some Top Magical kids party ideas for your little fairy lover or Super heroes.
Fairy Face Paint – Magical Fairy Face Painting to add a touch of Sparkle on your child's special day
Face paint is a great way to make your child and every child in attendance feel super special with the help of magical Rainbow Sparkly face paint, Glitter, Sparkles and lots of fun themed party activities.
With a Fairy Wishes Professional face painter, children can choose to have their face painted like magical fairy, Princesses, Mermaid, Super hero or any Magical Face Painting Design they would like! Plus, our Beautiful kids' face painting in Sydney will make all the photos taken at your child's party, seem like they were really at Magical fairy party!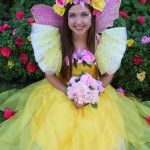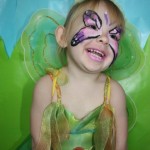 Beautiful Costumes – Encourage the Children to come dressed as their Favourite Fairy, Princess or Superhero!
No fairy is complete without her beautiful costume! Outfit your child in a fluttery dress and of course, a pair of glittery wings! Ballet costumes are a great option – a leotard and tights can easily be turned into a fairy outfit. To top off the outfit, make a flower crown by tying the stems of flowers together around a metal halo. In the summer you can use real flowers, or in the winter you can use fake flowers! Both will look equally as magical and will complement our Talented, Beautiful Fairies that can fly to your child's party wearing any Costume of your choice.
Magical Decorations – Beautiful Fairy Decoration Ideas!
For the decorations, choose things that will make your space look like a magical fairy garden. String tea lights or shimmery holiday garlands from the ceiling of your space to make it look like a starry night. Choose a colour palette of pastels – think baby blue, pinks and light green. If you can, rent a bubble machine for the afternoon to add a little magic to the air. Prior to the party, you and your child can cut out little butterflies from construction paper and decorate them however you please. Hang the butterflies from strings from the ceiling of the party!
When inviting people to the party, consider making magical fairy-themed invitations. Have your child decorate them with flowers or butterflies; you could even include a little glitter in the invitation and call it fairy dust.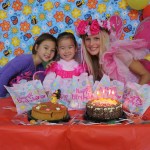 Themed Fairy Snacks – Yummy Fairy Party Snack Ideas loved by Children of all age
Before the party, you and your child can have some bonding time making delicious themed snacks! Some great ideas include making easy sparkly Fairy Wand cookies. Simply roll out the dough and cut them into the shape of stars and flowers. Decorate with pre-made fondant, edible glitter to finish them off. For a refreshing beverage, make pink lemonade and decorate with flower petals. For a healthy option, serve fresh fruit cut into shapes and popped onto a BBQ stick . Or  Serve the fruit in a hollowed out watermelon for a more fairy-themed set up.
Fairy-Themed Crafts – Magical Fairy craft Activities to Sparkle and Shine!
Fairy themed crafts are a great way to really get into the spirit of a fairy themed party. Try making magic fairy wands – have the children cut stars out of their favourite colour construction paper, and decorate them with glitter. Stick the stars on a stick or pipe cleaner and you've got a magical fairy wand.  Or Fairy Wishes can help you supply all the Fun Craft Ideas to make it super easy when planning your child's party
Hire a Magical Fairy Entertainer to host your child's party!
No Fairy Party is complete without a visit from a Magical Fairy Party Entertainer that flys to your child birthday party for loads of Fairy Themed Party Fun! At Fairy Wishes Childrens Parties and Corporate Events we bring the fun to you with Magical Fairy Themed Party Games, Fairy Balloon Animals, Bubble Blowing, Glittery nail polish, Fairy Face Painting and Fun Fairy Party Music to make your child's party the best ever.  All our Fairy Entertainers Sydney are Trained in the Performing arts and our party programmes are developed by University Trained Early Childhood Teachers to create Magical Memories that will last a life time.
With these 6 party enhancement ideas, you'll have the fairy party in Sydney that will be the envy of many.