How to Have a Memorable Holiday Party
Posted: 20 January 2016
The holidays are a great time to get together with co-workers, friends and family. If you're hoping to have a memorable holiday party, don't forget to plan fun activities for the children. Here at Fairy Wishes, we want to make your party planning simple and enjoyable. Let us take care of the kid's party entertainment, so you can kick back and have fun.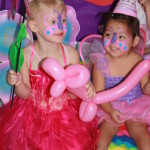 Be Unique
Fairy Wishes offers unique kids party entertainment in Sydney, and the holidays are the perfect time to do something different. Why not throw a Frozen themed holiday party this year? Wow your littlest guests with kids face painting and characters from the movie Frozen, like Elsa and Princess Anna. You can choose from a variety of characters to make all your guests happy because we offer unique kids party entertainment Sydney. Choose a character.
Have Fun
There's nothing better than having happy guests and when they see the kid's face painting station and holiday craft centre, that's surely what will happen. Have fun designing unique Christmas crafts with a holiday themed Fairy Wishes party. You can even use these handmade crafts as gifts for friends and family.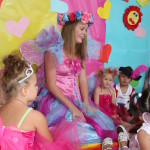 Christmas Clowns, Fairies and Angels OH MY!
What could be more exciting than Christmas clowns, fairies and angels? The entire party will be a magical event for kids of all ages! Scoot your chair up for non-stop entertainment. At Fairy Wishes, we offer a wonderful variety to choose from so your holiday party will be truly memorable.
Nothing makes kids happier than sitting on Santa's lap. Bring the magic to life with a visit from Santa and his elves. You can even make your friends and family giggle and cheer with a visit from the Gingerbread Man, Rudolph the Red Nosed Reindeer and Frosty the Snowman.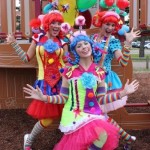 Kick Back and Relax
If you're looking to enjoy your holiday party without all the stress of party planning, let Fairy Wishes do it for you. We offer University Trained Teachers and Experienced Children's Entertainers. We know how to engage children and guests.
All Fairy Wishes children's entertainers and face painters have successfully completed the Working with Children Check and have hosted hundreds of fabulous Children's Parties, including Holiday themed parties all across Sydney, Australia.
Your party will be amazing, without any stressful party planning. The team at Fairy Wishes takes pride in what we do. We work closely with you to ensure your holiday party will be like a magical dream come true.