Getting Started With Face Painting – Hire Professional Face Painters Today
Posted: 20 January 2016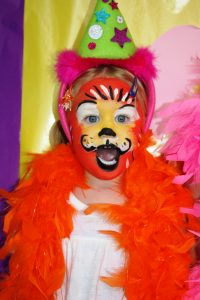 The holiday season is here and with it, comes a lot of parties and events! We are here to help if your child's birthday party falls during the holidays. Hosting your child's party doesn't have to be a daunting task because at Fairy Wishes you have the best kids party entertainers in Sydney.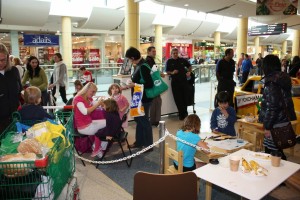 One of the greatest party ideas that you should consider integrating into every bash has to be kids face painting. Well, if you combine it with a great theme, there is nothing to stop it from becoming the best party your children ever had. So, how do you get started booking wonderful face painting for your party? Here are a few ideas:
Hire a professional face painter who utilizes a professional face painter kit which contains the makeup, brushes and a design sheet to delight and enthrall little faces
Consider safety: The cheapest imported products are not the best. This is where Fairy Wishes experts come in handy. We use only professional face painting products that are non-toxic, easily removed and have huge range of characters for your kid's party.
Look through face painting books or visit the face painting section of our website for samples of our face painting work: These will give you different ideas from across the world and the many events we have attended. Prior to your party feel free to ask the professional face painters to try out some of the face painting designs you like or even let us know prior to the party so we can incorporate any special face painting requests
At Fairy Wishes we always Keep learning and practicing our face painting skills: It is important to keep up to date with the most recent designs and characters in kids face painting, these can come from latest cartoons, movies and books. There are new designs and products emerging every week!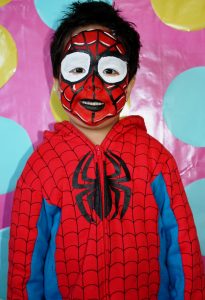 As always be prepared for your next party and hire only professional painters to who have professional techniques and skills to get the job done. You could also use our fairy party services to spice up the event. Events are more appealing and fun as children are fascinated by the elements of magic.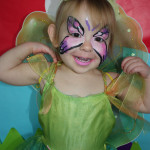 Well, you don't have to do everything this season because these party gurus can offer everything from fairy hire, face painting, balloon bending, princess party host, Elsa from frozen and More to create the ultimate party in your house or event. Are you still troubled about the number of parties you have to organize? You have someone to help you now. Just select the party package you need and the rest will be done for you.