3 Ingredients for a Magical Fairy Party in Sydney
Posted: 27 June 2016
You can't just invite a bunch of kids over for a party, provide a cake and some party hats, and expect to have a great time. Kids' parties need a little extra thought and invention to truly be something special. Here are 3 ingredients to make your next fairy party truly sparkle.
1.     Kids' Face Painting
A great way to make any kid feel special is face painting. It's a creative activity as well as a special treat. Kids can choose to get their faces painted like their favorite characters, or they can choose animals, shapes, flowers, or designs. Kids' face painting in Sydney will also make party pictures that much more memorable.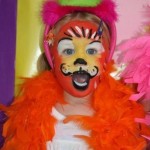 2.     Imaginative Costumes
Fire up kids' imaginations and their zest for play with costumes tailored to the theme of your kids' party entertainment in Sydney. For a fairy party, have a set of sparkly wings ready for each child. They could also each get a magic wand, a crown or tiara, or a set of antennae, depending on what kind of fairy they want to be. Costumes provide a festive atmosphere and let everyone get in on the fun of pretending.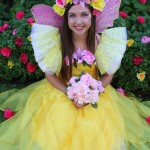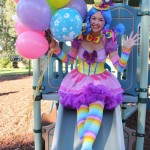 3.     Fun and Games
No fairy party in Sydney is complete without fun and games to appeal to all types of kids. Themed games are especially fun, and kids' party entertainers in Sydney can host these to make sure everyone is joining in and having a good time. According to Huggies.com.au, the best way to keep kids' happy, engaged, and entertained is with games but be prepared for the rules to be slightly lax. Organized games like Musical Toadstools and Hunt the Magic Wishing Wand keep the fun rolling and the atmosphere feeling magical for hours. The high excitement of the day leads some individuals feeling tired and emotional, so remember to try and keep everybody happy.
Plan the Best Fairy Party in Sydney for Your Little Sprite
For fantastic kids' party entertainment in Sydney with none of the hassle, why not call on Fairywishes? We have professional kids' entertainers, activities, prizes, and games and can make your party the talk of the block for weeks after it's over.